Contact Us
We would love to hear from you. Contact us using the form below, or give us a call. We respond to all inquiries shortly.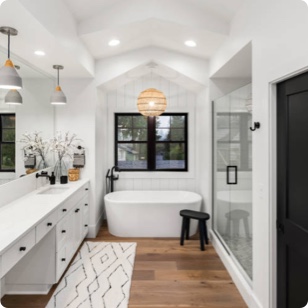 Client Testimonials
"It's the little things - and hot water!- that count. When I described the problem we were having with our hot water and low water pressure, Tom knew exactly what I was talking about, diagnosed the problem, and gave us a solution that worked wonders. We thought we would need to replace our sixty+ year old pipes and, since we can't afford to do that anytime soon, we were feeling very discouraged. Now we have hot, running water - I will NOT take this for granted :) Tom also recommended and installed a thermostat that will save us effort and energy in the future. We couldn't be more pleased to work with such great people. Thank you, Tom and Laurie Schefer! I will certainly recommend you to friends and family :)"
Chrissy N – Santa Rosa, Ca.
"I cold-called TSP Plumbing from the list on Yelp! Tom went way above and beyond in solving our problem with our radiant floor heating and also an improperly installed tankless water heater. We're so happy to have found the knowledgeable and professional plumber we can keep on our service providers list and also recommend to friends.
Fay G. – Kenwood, Ca.
"Tom really understands the details with all types of hydronic heating systems as well as general plumbing, Tom has been great to work with." Service Category: Hydronic heatingYear first hired: 2010 (hired more than once)Top Qualities: Great Results, Personable, Expert
John Rising – General Contractor